Virus collection and transport kits
Manufacturer: 

---
Description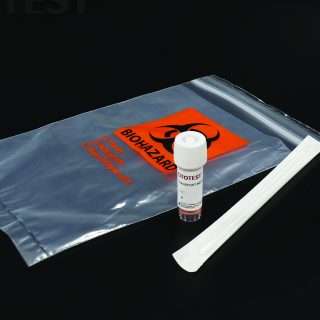 Virus collection and transport kits
Suitable, flexible and thin, flocked swab for nasopharyngeal swabs  composed of snappable plastic stick and viscose applicator
---
Technical Specifications

Features
VTM and VTM-N Transport media can be chosen as needed.
The medium keeps the viruses for a long time at room temperature or storage.
The set is suitable for use in cultures, rapid lateral flow antigen testing, PCR, as well as for direct / indirect fluorescence antibody techniques.
Format
Shelf life
24 months from production date
Sample
---