News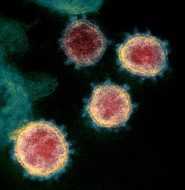 12.05.2020
Fighting against SARS Cov-2
We are pleased to launch in the Greek market the first FDA approved rapid test wit for Covid 19. The test is a rapid immunoassay lateral flow test appropriate for qualitative detection of the antibodies IgG/IgM  found on SARS-COV-2 (Covid-19), on...
Read more

03.06.2015
Chromogenic Coliform Agar (CCA)
[row] Manufacturer: [end] [line] Description The Chromogenic Coliform Agar (CCA) allows the detection and enumeration of Escherichia coli and coliform bacteria to waters of low numbers (less than 100 total colonies). [line]...
Read more